As the beginning of a somewhat new chapter for this blog where I'd like to share more informational posts with you all, today I'm sharing some of the podcasts I listen to regularly. Podcasts have recently started gaining more popularity, and if you haven't tried them out before these are some good ones to get you started. If you aren't quite sure what a podcast even is…
podcast     (noun): a digital audio file made available on the Internet for downloading to a computer or portable media player, typically available as a series, new instalments of which can be received by subscribers automatically.
The most popular apps to use to subscribe to podcasts are Stitcher and iTunes. You can also listen to them online without subscribing, usually on the podcast's website or wherever the specific podcast has been made available, often sites like Soundcloud. (subscriptions on iTunes and Stitcher are generally free)
So the podcasts I listen to fall mainly into two categories: creative business and entrepreneurship, and background listening. I've shared a pretty large mix of both categories here and have linked to each podcast's webpage because they often have other great content beyond the podcast, and also so that you can choose your preferred listening medium. Click on the pics for the links! I listen to these while I'm working, so if I'm doing stuff that requires more thinking I'll listen to the background listening stuff, and if I can spare some attention to actually take in some info I'll go for the creative business stuff.
Here are my top 5 most often listened-to podcasts: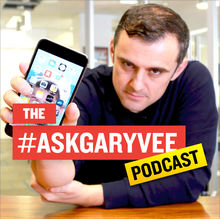 Gary Vaynerchuck runs a huge digital agency, has invested in many of the largest social media platforms, and is an all round dynamic and charismatic guy. On the #AskGaryVee podcast and the matching Youtube channel Gary provides huge value by taking questions about social media, entrepreneurship, startups, and family businesses. It's super interesting as well as entertaining.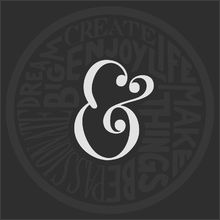 Sean McCabe is a hand lettering artist and designer who runs his own business. On the Seanwes Podcast he shares great advice on creativity and business, professionalism and marketing within the design industry. A must for freelancers for info on pricing and how to deal with clients.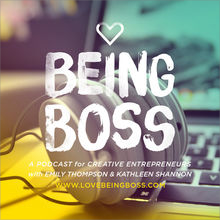 The Being Boss podcast is about creative entrepreneurship and is run by Emily Thompson of Indie Shopography and Kathleen Shannon of Braid Creative. They share useful advice and interviews, and I especially like the dose of what they call "woo woo" that they add into it, meaning looking at things from a more emotional and spiritual side.
This American Life is an award winning weekly radio show. Each week has a theme and the show interviews all sorts of different people in each episode who have interesting stories relating to the theme. Their archives go back to 1995, so there's a ton to go through if you get into it.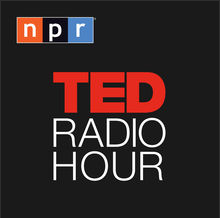 TED Radio Hour features fascinating ideas, new ways of thinking, inspirational people and great speakers, based on the popular and often awe-inspiring talks from TED conferences.
Entrepreneurship, Business and Creativity
Background listening – Talk Shows and Storytelling
Do you already subscribe to podcasts? I'd love to hear what you're listening to! Please share your faves in the comments 🙂
Follow Happiness is… twitter • facebook • instagram • pinterest • bloglovin'