If you follow me on Snapchat
(@happinessisblog)
, this is the unboxing blog post I mentioned last week!
Artsnacks
is a really cool subscription box that
I've posted about before
but only signed up for earlier this year. If you're an arty type and into stationery tools and trying new things, you'll love this! I'm going to share two of the most recent Artsnacks subscription boxes I received with you today.
So if you aren't familiar with the subscription box model, it involves you signing up to receive a monthly box of mixed goodies. Like a little surprise gift to yourself every month! I love surprises, so I really look forward to it. The subscription box has become a pretty popular model and these days you can get one for pretty much anything (specific types of food, jewellery, beauty products, etc). 
Artsnacks Subscription Box #1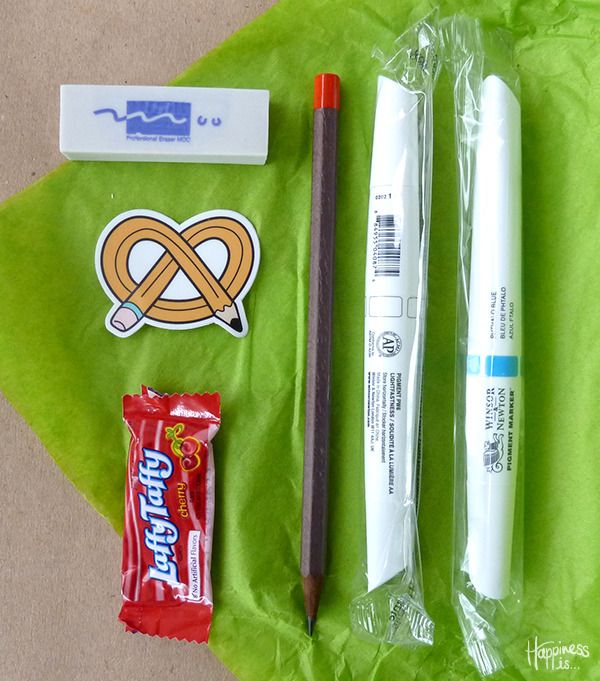 Each box comes with a little sweet (a different one each month), an Artsnacks goodie (sticker, temporary tattoo, etc) and a varying quantity of full sized, high quality art materials from all over the world. You also get a little card with an explanation of each product, its features and its retail value. In the case of this particular box, there was even a brand new product from Winsor & Newton that isn't even in stores yet! How cool is that? So here's what was in the September box:
• Winsor & Newton Pigment Marker and White Blender (exclusive brand new product)
• Caran d'Ache Swiss Wood 348 Pencil
• MOO Eraser by Weber Co.
You can read the detailed descriptions on the image below…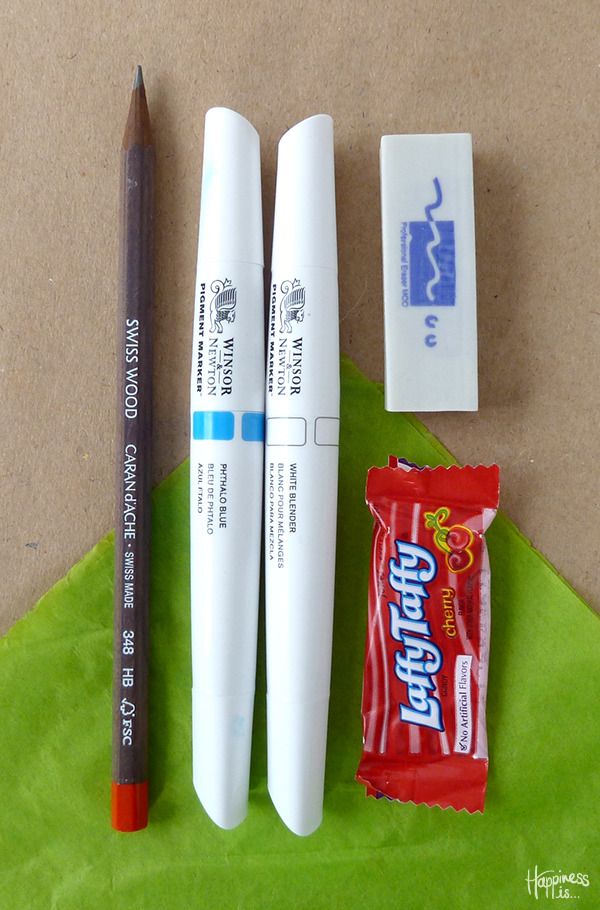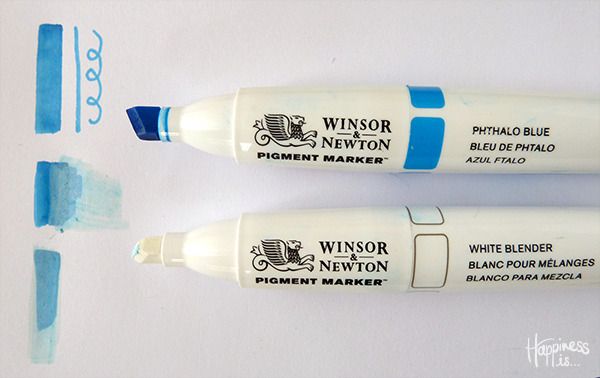 Quick review of these markers: I wasn't terribly impressed, unfortunately. It might be a great tool for people who work specifically with markers, but I found that they didn't blend very well, as you can see above, and I couldn't see how I'd use it myself. Checking out Youtube videos from other users didn't shed much light either. Still glad I got to try them out though, I get such fomo for new art materials so I know I'd be lusting after it If I hadn't had the opportunity to try them here.
Artsnacks Subscription Box #2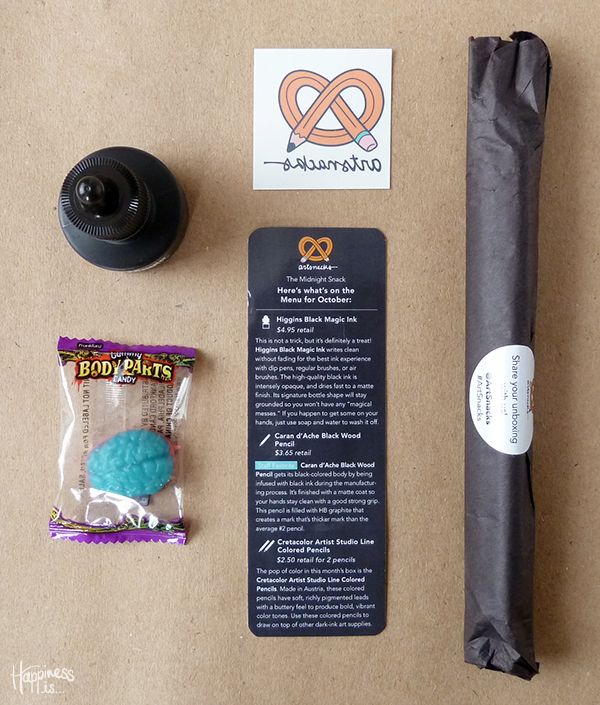 This was a Halloween themed box for October aptly dubbed "The Midnight Snack", hence the black paper and brain sweets. In this box there was:
• Higgins Black Magic Ink (right on theme, love that!)
• Caran d'Ache Black Wood Pencil
• 2 x Cretacolor Artist Studio Line Colored Pencils
• Pigma Professional Brush Pen by Sakura
• Connoisseur Bamboo Watercolor Brush
Read the detailed descriptions on the image below…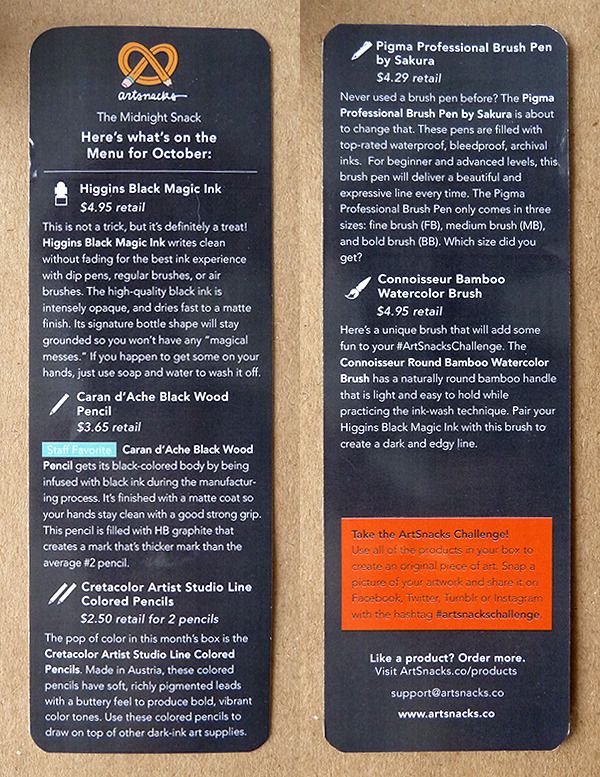 All great products in this box! The bamboo brush is very soft, very different to the brushes I usually use or have tried before, am looking forward to playing around with it more. The brush pen is great, always love experimenting with those. The pencils and ink are great, too. Yay!
Even with the exchange rate and shipping for us in SA (they're based in the US), it works out to a reasonable price if you consider the normal retail price of these materials, many of which aren't readily available in SA, or at least not in any store in Durban, so would have to be imported anyway. Quality art materials are pricey!
Another great point is that they have excellent customer service. I had an issue once or twice with shipping and it was handled so promptly and efficiently that it was no problem at all. You can also cancel whenever you want, so you're not locked into anything.
If you're an art lover, or know one, this would make a great gift for the holiday season! Visit Artsnacks and see what it's all about for yourself 🙂
** Please note, this is not a sponsored post, I'm just that excited about the product 😉 **
Follow Happiness is… twitter • facebook • instagram • pinterest • bloglovin'