So the other day our
International Intern of Mystery
brought in Mr G Bizcuet to meet the office faces. Everyone was pretty excited, as you can see from the pic below. Wrath even got a bit aggro and tried to attack Spongebob Pen, but we broke it up, sent him to anger management, and peace was restored.
Everyone wanted a photo with Mr G. He felt like a full-on celeb and got a bit emotional about it – so much so that he got a bit teary, causing permanent wonkyness to his left eye, poor thing.
But it's all fun and games until someone tries to make off with Wrath's skateboard, as Mr G did. (He sucked at it, too.)
Naturally, Wrath got kinda aggro again and what ensued was not pretty, but it cannot be denied that it was rather delish…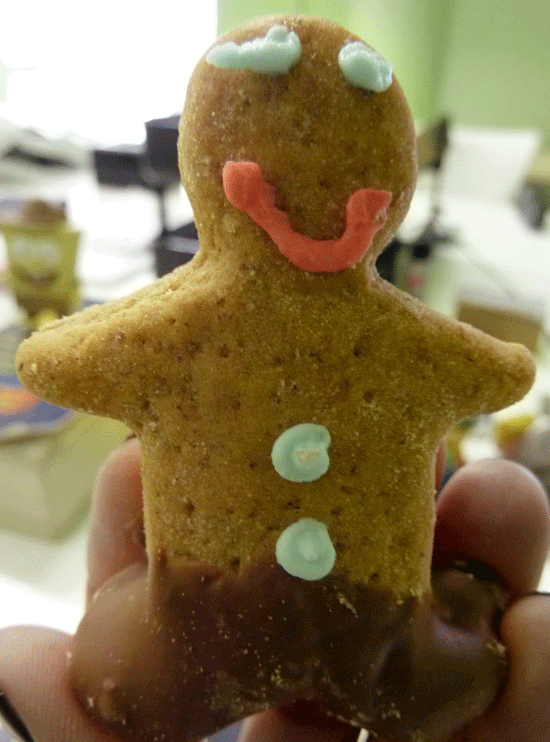 While the Vida dudes watched smugly from above…
And that was the end of Mr G Bizcuet.
~ The End ~