We're on our way out of 2015! The December calendar's got a party vibe going on. What do you think of it? Let me know in the comments below!
The January calendar will be out in mid-late December, keep an eye out for it 🙂
Get your copy now and share this post with your friends!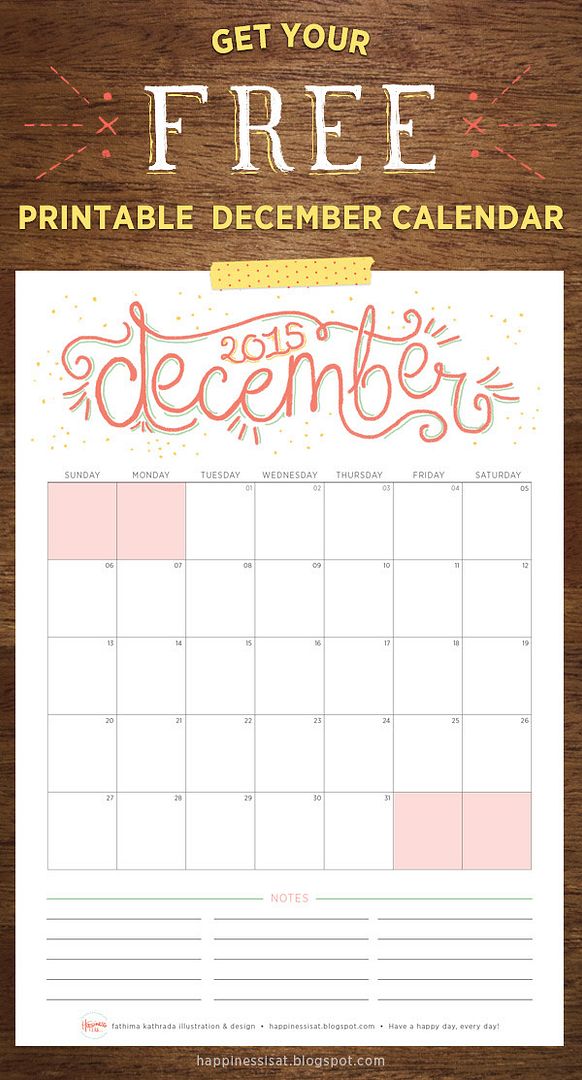 Get your calendars PLUS extra exclusive freebies
The Happiness is… 2016 Calendar is now on sale! Available in two printed sizes or as a printable download.
If you've been enjoying the free calendars all year, I'm sure you'll enjoy these
(and it's also a great way to show your support! 😉
Click here to find out more and place your order!

Have a wonderful festive season!