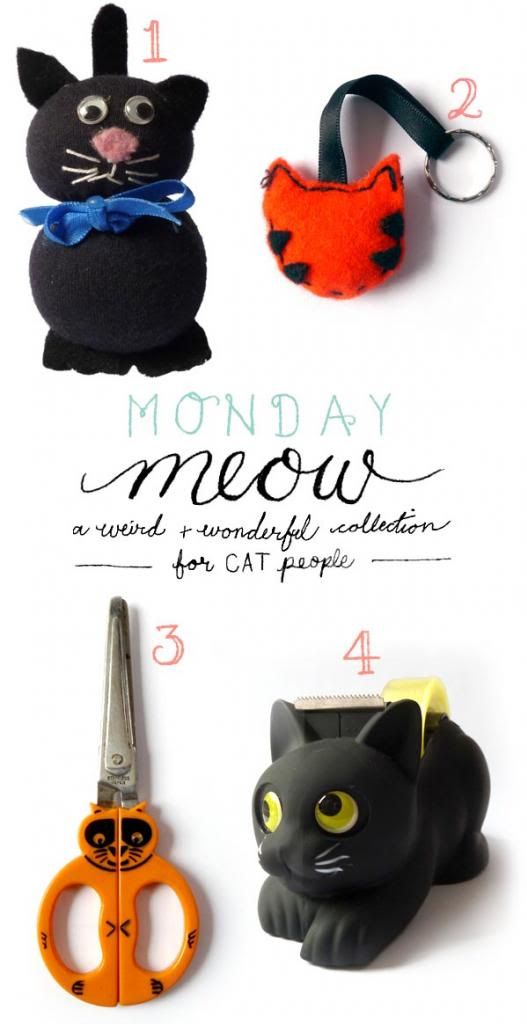 Happy  Monday! Today's Monday Meow is slightly different in that all these items are actually my own! Yup, total cat-lady over here.
1 tiny little black cat I got many years ago from a charity stall
2 little felt keyring I made a few years ago
3 cat scissors I've owned pretty much my whole life (or as far back as I can remember!)
4 black cat tape dispenser/holder – a gift
5 rubber cat magnet whose tail bends to make it a hook to hang stuff on. Awesome or what?! – also a gift
Have a wonderful week ahead and watch out for the December FREE calendar download tomorrow plus a little something extra! If you missed November's calendar it's not too late to get it here.