Last week in a tiny gap of a hectic day, I popped in for a whirlwind visit to Tree Natural Concept Cafe in Umhlanga. I'd been following them for a while on Instagram and their mouthwatering, healthy meals and treats had my hopes pretty high, and they didn't disappoint. They're tucked away on the corner of Lighthouse Drive and Ridge Road, and walking through their little gate and into their space feels like entering a sanctuary of calm away from the bustle outside…

Tree is a yoga studio and health food wellness concept store, run by couple Brett and Dom, who come from music, TV and advertising backgrounds in Cape Town, and Nic who together with Brett comes from an athletic background and also has a passion for yoga and food. I love the way Brett describes how Tree began…
"Once arriving back to KZN and with all three of us being very passionate about food and yoga, we decided to merge the two businesses and create a "wellness concept" – yoga and health food have such synergy and a symbiotic relationship that it was an obvious decision for all of us. Tree was then born – we wanted to create a place where people could arrive and feel nourished through fitness, yoga and our delicious and healthy food. The vision was to create a brand that becomes synonymous with health and wellness. We plan on perfecting our product here in Umhlanga and then growing nationally. Its very rewarding for all of us being part of something that has such a positive impact in so many peoples lives. We like the idea that we can create a little bit of extra happiness for all our students and patrons every time they enter the Tree space."
I had the Acai Berry Smoothie Bowl and my friend had the Foundation breakfast – both were super delicious and satisfying. We were then encouraged to try the wicked looking chocolate protein muffin… and my word, was that good! It had a pleasantly surprising unusual taste from all the healthy ingredients – its gluten and sugar free. It was seriously delicious, including the cream cheese icing. Within 5 minutes of leaving I realised it really shouldn't have been shared and regretted not getting my own to take away. They also have healthy waffles, biscuits, crepes and more – guilt free! They've got great variety on the savoury side, too.
Here's a little more info on the food and thought behind it from Brett:
"Our food has a few basic principles. Most importantly though, no two people are the same, so what works for one person might not work for another. There are endless reasons for this, even within the partners we all react to different foods very differently. Therefore we are not a certain diet specific menu. Instead we believe in fresh, locally sourced, high nutrient and super foods that have no refined sugars or are GMO free, we also believe in sustainability and creating a menu that is good for the longevity of the planet. We have designed our menu so whether you are banting, gluten or lactose intolerant or vegetarian you have excellent choices at Tree. We are passionate about flavour so its been a big thing for us creating a menu where you are not sacrificing flavour for nutrition. Healthy can be delicious, just try our cupcakes or waffles 🙂 Having a healthy relationship with food is important for everyone, correct eating is the most important thing you can do for your body, food is medicine and we really have tried to build a menu where we are making difference in peoples lives."
Aside from the great food, decor and general vibe, they also have two resident French bulldogs, d'Artagnan (aka Dartie) and Bijou, who are the furbabies of Brett and Dom. They were pretty busy socialising and being good hosts so couldn't stand still for a good pic, but made up for it in friendliness. Adding furry friends to any occasion makes it 100 times better, so having them around is a definite bonus!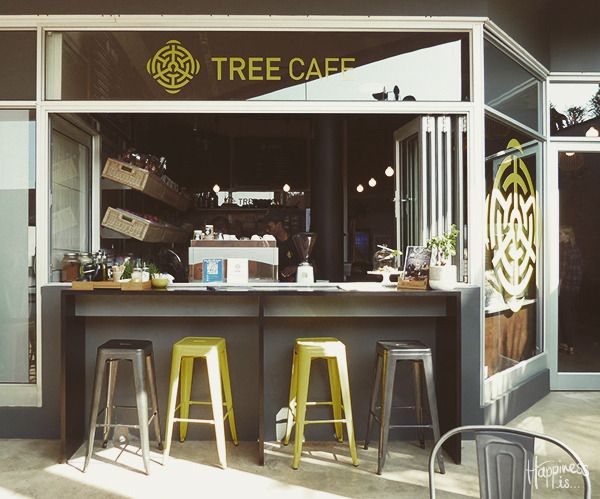 Some favourites on their menu include Darties almond waffle, protein chocolate cupcakes, twist wrap, cat coleslaw salad, acai berry bowl, the Top Deck smoothie and the broga smoothie. Just some suggestions to start off with since everything on the menu looks so good. View the full menu here.
A great way to fully enjoy their wellness concept experience would be to join Misha, the head yoga instructor, and her phenomenal team in the Tree heated yoga studio. They have a growing and loyal following from Sharks rugby players, big wave surfers, top businessmen and woman, world class athletes, Mums, Dads etc. They even offer kids yoga (Yoganastics), Pregnant yoga (Preggie Power) and sculpt (Tree Fit) where you will burn over 1000 calories in a high intensity class!
Anyway, that's enough, go experience it for yourself! They're open from Monday to Friday 06:00 to 19:00, and 08:00 to 15:00 on Saturday and Sunday and you can find them on the ground floor of the Protea Building on the corner of Lighthouse Road & Ridge Road, Umhlanga Village. Check out more on their
Facebook page
,
Instagram
and
Website
.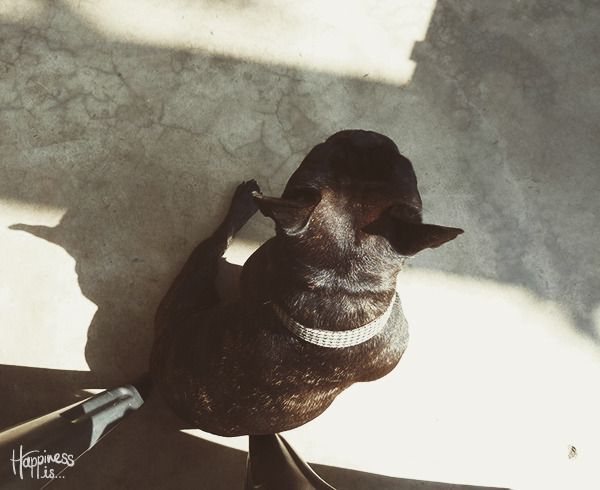 Follow Happiness is… twitter • facebook • instagram • pinterest • bloglovin'