I think creating these calendars makes me feel like time is moving even faster than usual – I know I say this every month but freakin whiskers, it's already APRIL!
Last month I had a request via twitter to provide the calendar in black and white (some colour elements don't always come through clearly if you just print the colour version in black and white) so this month and from now on there'll be a black and white separate version for those who can't print colour (but if you can print colour, do! It's so much better).
The word "April" was illustrated by hand with the colour dots added digitally.
Without further ado, here's your free printable calendar planner…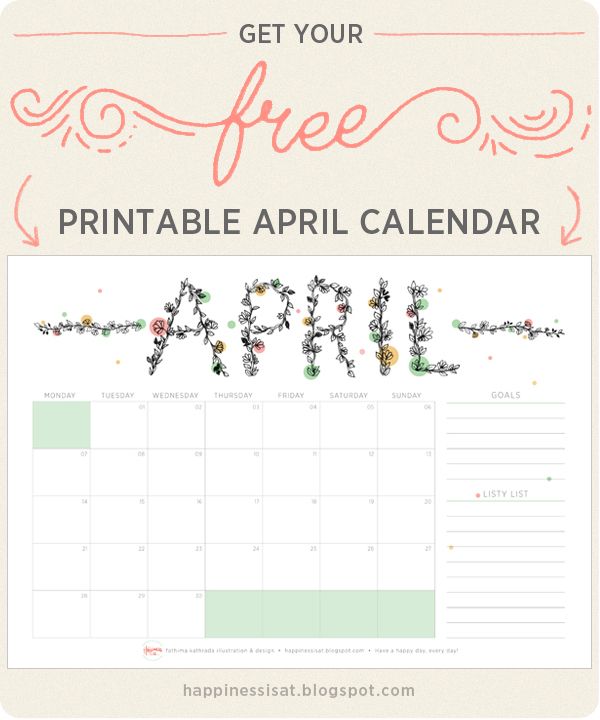 If you follow me on Instagram you might have seen some sneak peaks of some new stationery I've been working on, and it's finally ready! It's a set of eight watercolour illustrated ice creams, sold in a set of eight A6 (105 x 148mm) notecards. They're printed on a cream matt paper with a light speckle in it and a nice light texture that gives it a great retro kinda feel. Have a look!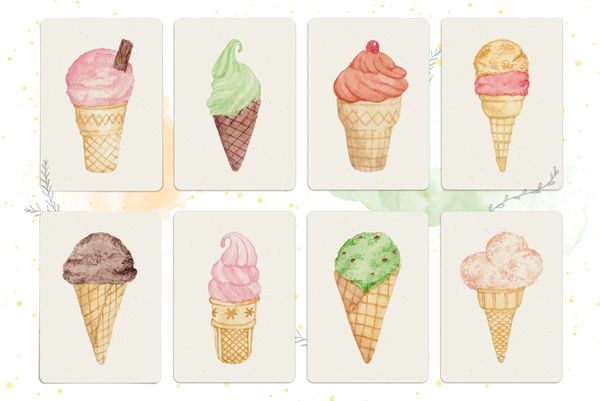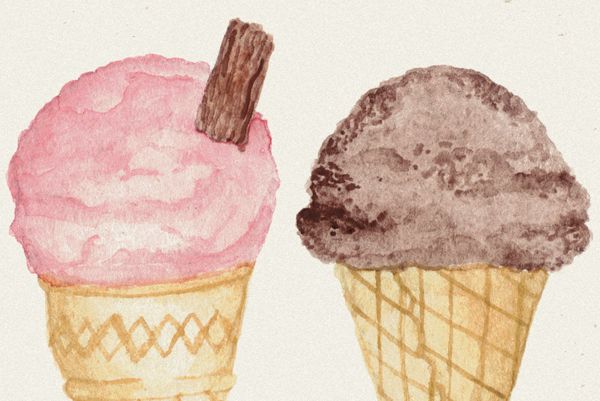 Follow Happiness is… twitter • facebook • instagram • pinterest • bloglovin'