The July free printable calendar is finally here! I went with some digital illustration this month in a style I've been wanting to play around with. What do you think?
If you haven't got your calendar yet (Lucky Packet subscribers get their's first) get yours now, below!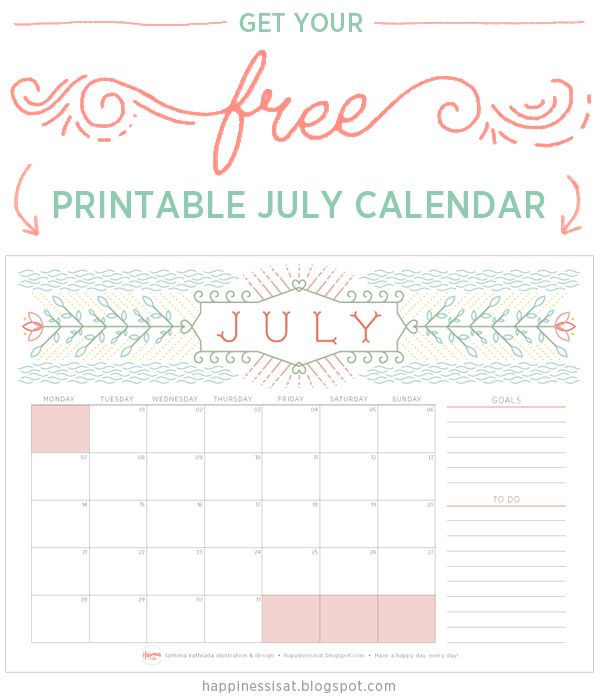 I love when people share pics of their calendars and exclusive Lucky Packet freebies in use! If you'd like to share yours you can do so via twitter, facebook, instagram or pinterest using the hashtag #happinessis_calendars. Check out some of the awesome shared pics below from @carruselbazar on instagram, @WaitingForMeg on twitter, @MishaConradie on twitter and @RoxyHutton (aka CityGirlSearching) on instagram.
Enjoy your calendar
& have a wonderful month of July!
Follow Happiness is… twitter • facebook • instagram • pinterest • bloglovin'