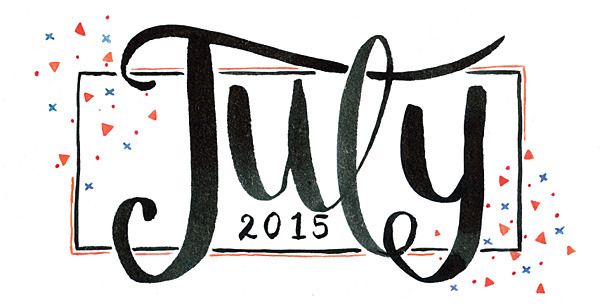 Let's go, second half of 2015!
The July calendar is made up of hand lettering and a sprinkle of other goodies on the side that remind me of popping candy. Like it? Let me know! 😉
Get your copy now and share this post with your friends!
Get your calendars earlier PLUS extra exclusive freebies
Enjoy your calendar
& have an awesome July!